Tailor made tech
solutions for businesses
Our industrial acumen in latest digital technologies is channeled into the industrial processes to create unique solutions that allow our clients to achieve Digital Operational Excellence.
We are developing state-of-the-art platforms enabled by VR/AR and AI technologies to optimize industrial operational processes through solutions such as: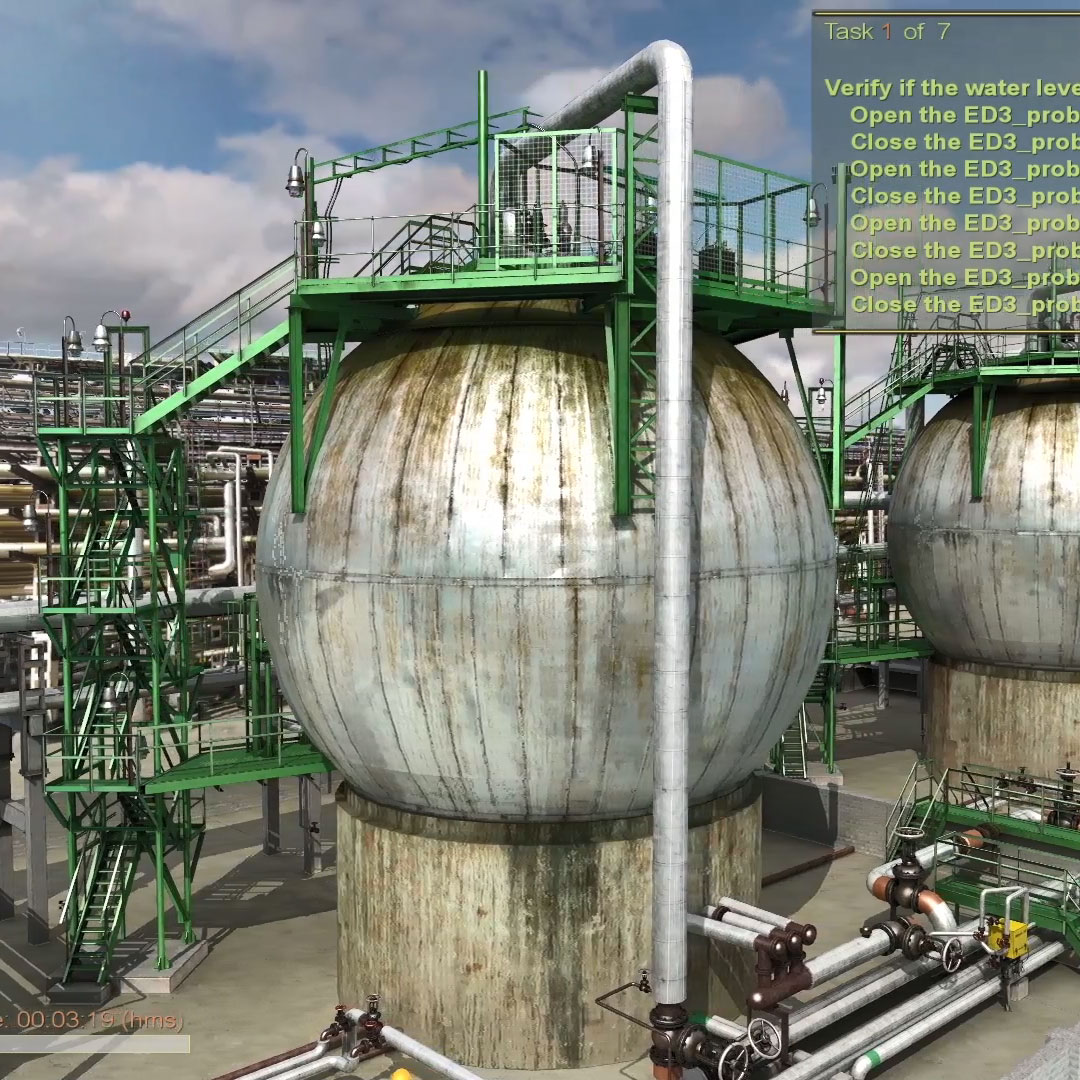 Digital twin
By bridging the physical and the virtual world, data is transmitted seamlessly allowing the virtual entity to exist simultaneously with the physical entity. Digital twin refers to a digital replica of physical assets (physical twin), processes, people, places, systems and devices that can be used for various purposes. The digital representation provides both the elements and the dynamics of how an Internet of things device operates and lives throughout its life cycle.
Virtual prototype
Involves modelling a system, simulating and visualizing its behavior under real-world operating conditions. Virtual prototypes are built and tested and realistically simulated to test and refine until performance is optimized. This can help reduce the time and cost of new product development, whilst significantly improving the quality of overall system designs.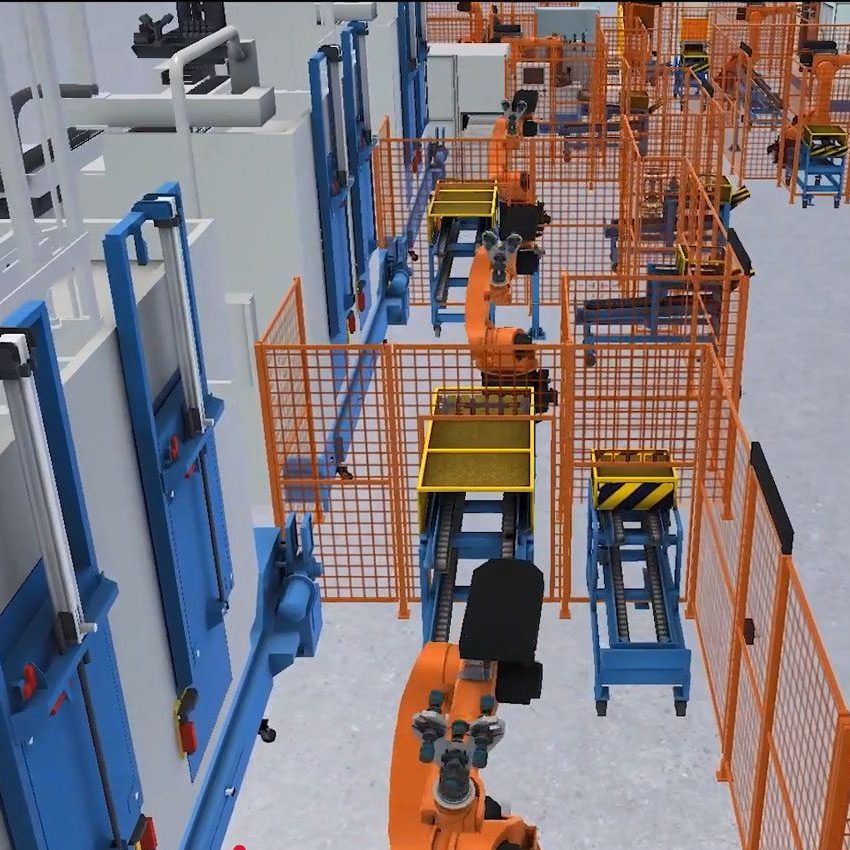 Virtual commissioning
Virtual commissioning concerns the visualization, programming and validation of a production system in a virtual environment.
It enables the visualization of places, plants and devices, before production to familiarize with the unknown environment through a high resolution 3D context.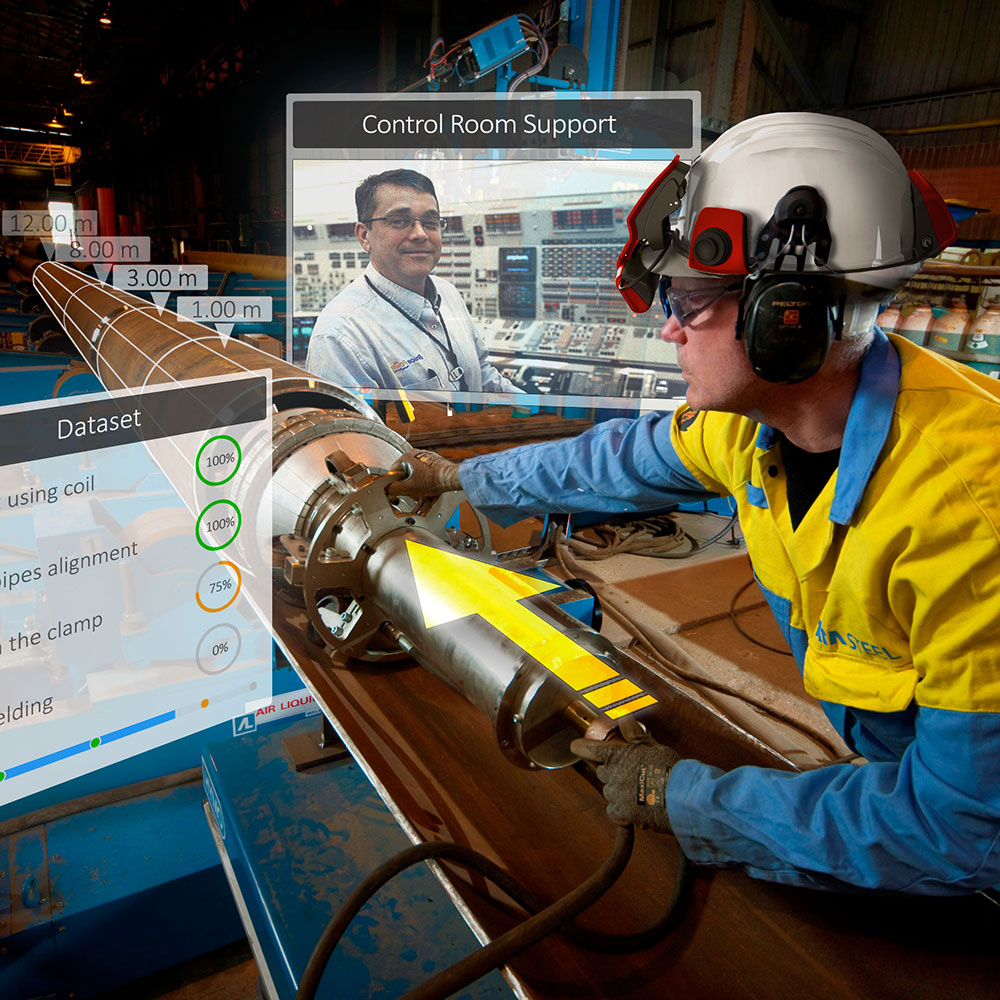 Procedures & control
Most of the accidents and fire incidents are taking place during Plant Start Up and Shut Down due to human errors for not following the correct steps in the Operating Procedures. Our technologies allow operators to be guided step by step in the correct and safe execution of the most critical steps and they will not be allowed to move further till all the required steps are completed. Fully integration with real time applications and with planning tools, also allows to automatically report the status of the progress to Planners and Executives.
Immersive training
A powerful virtual-training where a photorealistic 3D graphic reproduction of industrial environments, weather conditions and gestures, involves the user in a sort of navigation through a faithful reproduction of the plant, making possible a true interaction. One of the best application of Virtual Reality is in the creation of risk-free environments to practice, test and develop competences, by simulating situations that cannot always be reproduced in real life (risky situations, incidents, emergency shutdowns…).